claim myUnisa login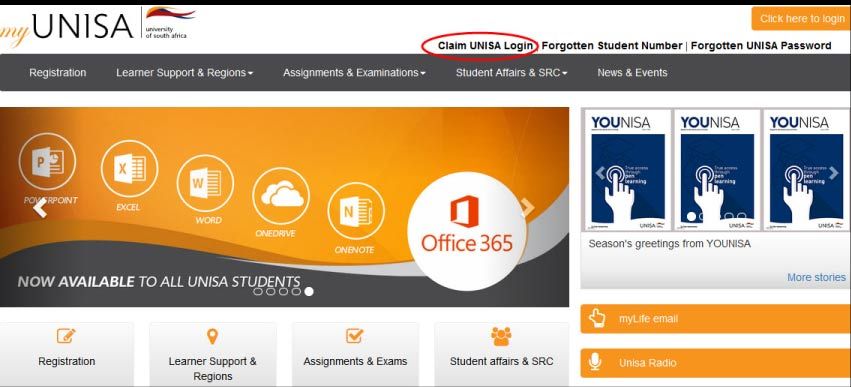 This is a step-by-step guide for the initial login access.
Go to the homepage of myUnisa (https://my.unisa.ac.za/portal).
Click on "claim Unisa login" located on the top menu.
Enter your student number.
Enter your personal information (Remember to enter either an ID number or a passport number, not both).
Read the guidelines (Read and acknowledge that you have read each statement. Click on the "acknowledge" button to take you to the final page).
Your password (Your password for both myUnisa and your myLife e-mail account will appear on the screen. Your initial password will be sent to the mobile phone number you provided).
Login to myUnisa (Type in your student number, your password provided in step 6, and click "Login").
Note: The password provided is your initial myUnisa password. You can change it later.